Community interest in a sustainable future is alive and well in the Ovens Valley
On March 26, TREK joined with our friends at Sustainable Upper Ovens and a host of other groups and individuals to present the inaugural Community Carbon Action Plan field day in Bright.
The event was jam-packed with dynamic and informative sessions and speakers drawing attention to the immediate and urgent actions required through sustainability, renewable energy and more for climate change adaptation and mitigation. Federal and local leaders were in attendance to talk us through their local and regional commitments to reducing the community carbon footprint.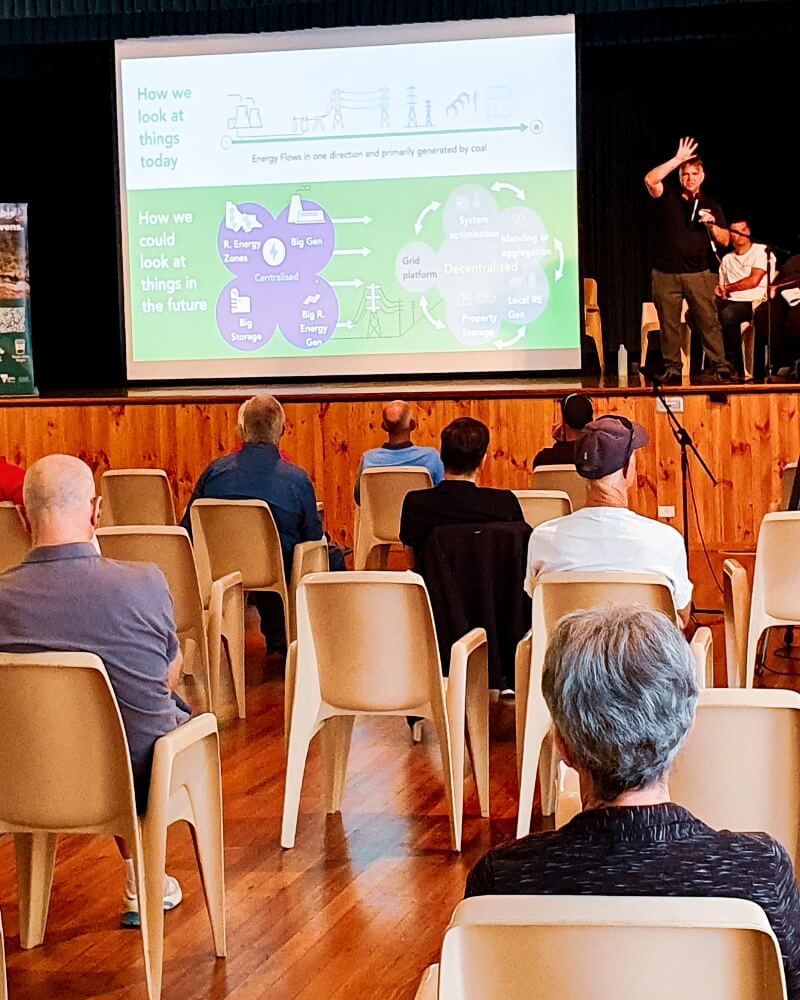 Discussion topics were many and varied across the indoor and outdoor programs, ranging from electric homes, passive housing, and threatened species through to microgrids and community batteries. There was a fun, enthusiastic and informal atmosphere, the weather was spectacular and the new TREK gazebo was an eye-catching stand-out.
A range of electric vehicles were on show, with one Tesla owner telling us about an epic around-Australia EV adventure. They covered 18,700 kms in 67 days, an average of 280 kms per day. The car didn't have a problem despite encountering quite a few corrugated gravel roads and a lot of dust. The total cost was $310, less than 1.7 cents per kilometre. The direct cost of charging predominantly occurred at fast chargers. Most of outback charging was without a fee, even when they offered to pay!
A highlight on the day was the presence of Fay and Michael from Alpine Radio, who conducted interviews and broadcast much of the event live back to listeners in the Kiewa Valley.